Answer any data question in one day
Query anything in minutes, with no data prep. Narrator is a fundamentally different data platform.
Trusted By
Not a data analyst?
See how Narrator has given Marketing, Sales, and Product teams a 1-day SLA for any data question
No more data prep
Narrator's fundamentally different approach to data modeling makes data preparation obsolete. Query anything without predefined tables. Ask followup question without going back to data engineering to update models. All with data directly from your warehouse.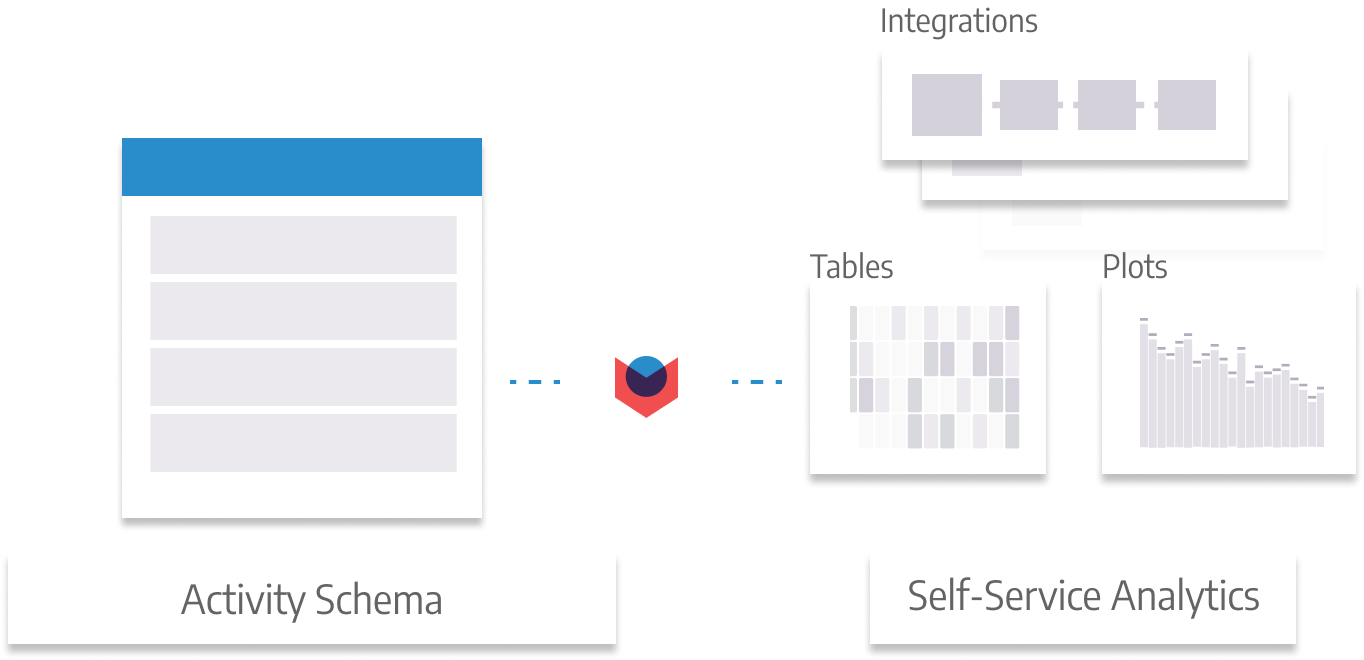 Answer followup questions as fast as you think of them
Forget modeling data to answer one specific question. Answer any question by combining and aggregating everything you need at query time. Answer any question you need in minutes, then immediately ask followup questions. The 2nd, 8th, and 10th followup take no more time than the first -- no matter how complex.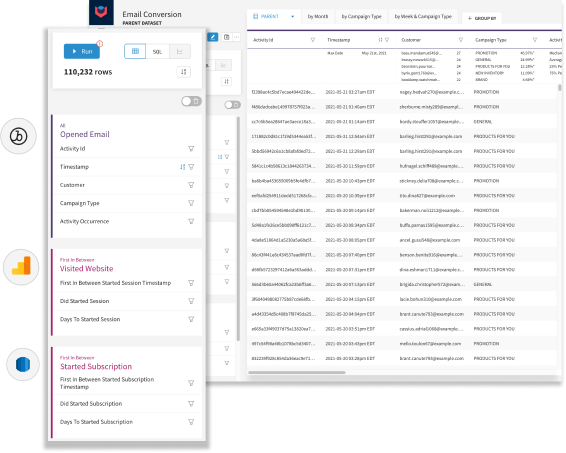 A real source of truth by design
No more duplicate rows. Numbers always match. This is the first data platform that makes it impossible to create multiple sources of truth. How? A single modeling layer, with no foreign keys and no dependencies. Each concept can appear at most once.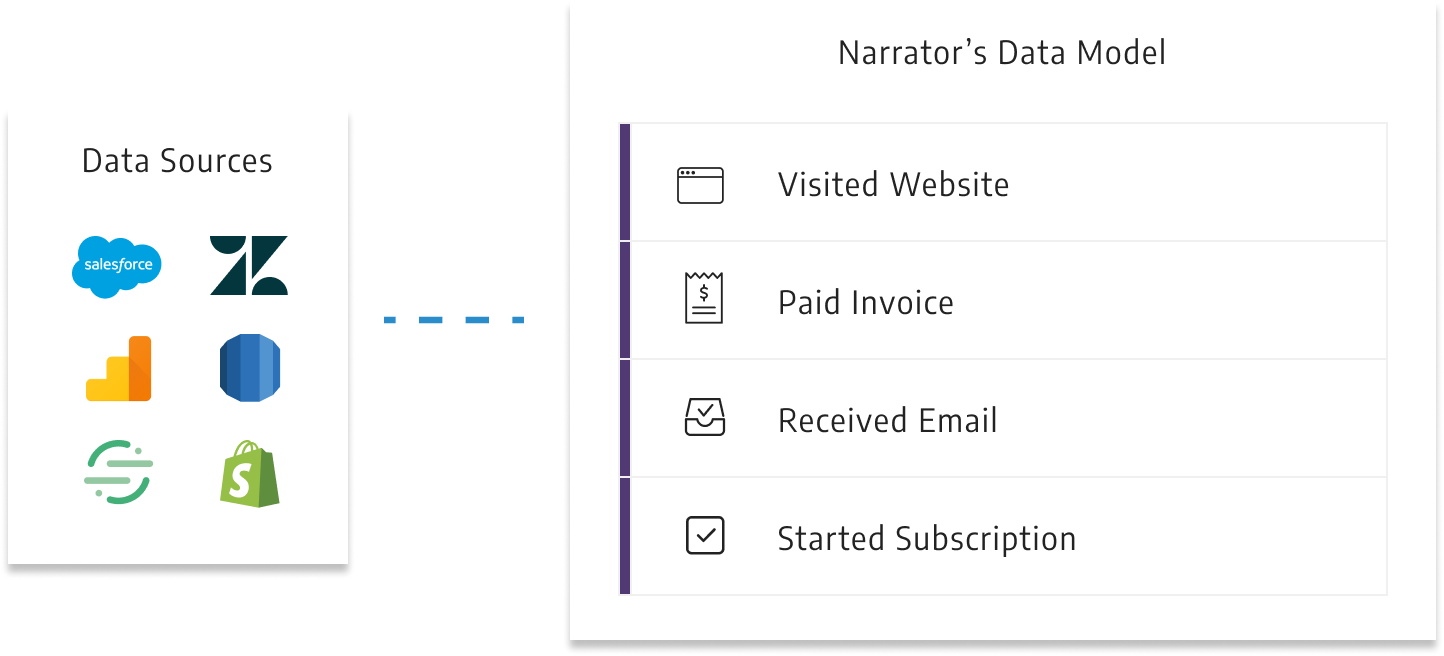 Activity Schema
Powered by an open-source framework
Narrator uses the activity schema standard for all its data modeling
See why everyone says Narrator demos look like magic
Expect more from your self-service tools
We're serious about going from question to data-driven decision in minutes. We'll show you with your data!