RETAIL SUMMIT 2022
Narrator's retail clients can answer any data question in under 30 minutes
A data analysis platform built to get instant and accurate answers to every question your data can answer
Analyze any aspect of your business instantly
It's so simple, even the most complex business questions can be answered in 30 minutes or less
Every customer touchpoint and transaction organized in one place ready for questions
With both business and customer activities at the center, you can analyze the cause and effect from any point of view.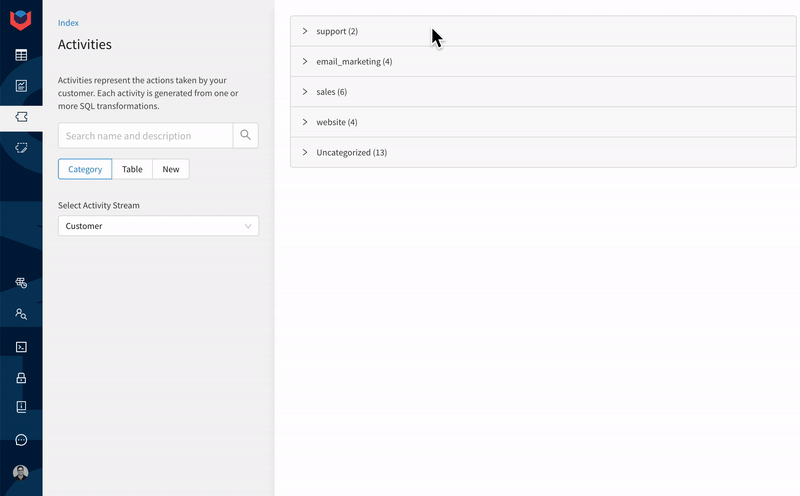 A timeline view of your customer's journey across every interaction
In the context of an activity timeline, even the smallest activities, like visiting a support page, can alter your business decision.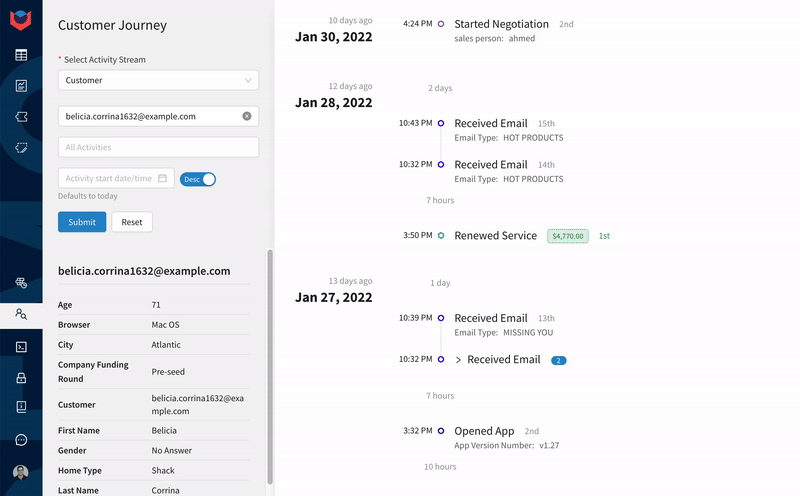 Average data connection and setup take less than 10 days.
Take the guesswork out of understanding your data
Every analysis is narrated into a story, making insights easy to understand
Findings explained with a recommendation and key takeaways
Every analysis provides a summary with only the insights that matter and a recommendation that is actionable.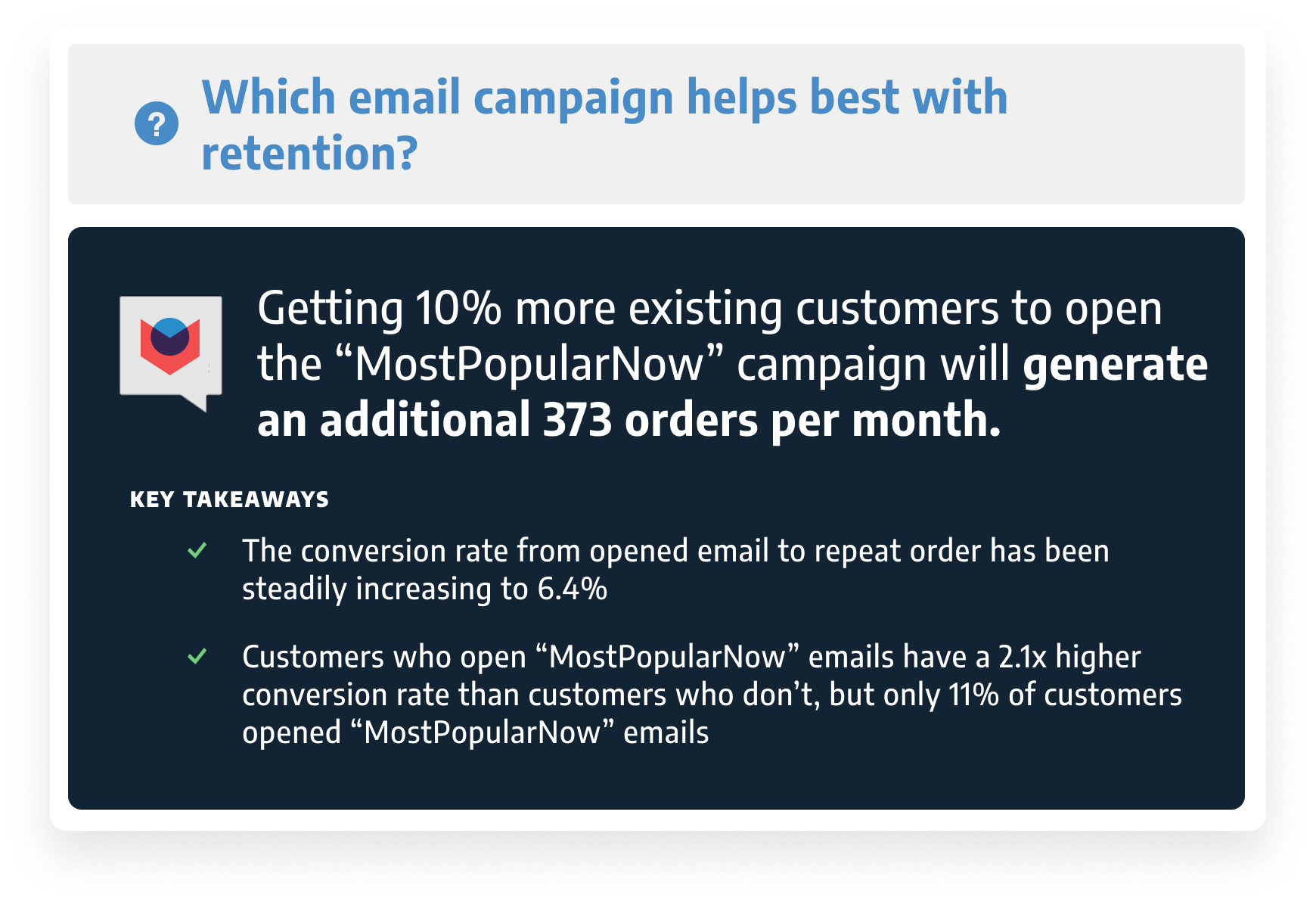 Full analysis details that ensure insights are relevant and accurate.
The analysis computes trends, features, statistical significance, and consistency; essentially what a Senior Data Scientist would do to ensure the most accurate recommendation.
The power of a Senior Data scientist at your fingertips.
Lean in to the future with confidence
Know exactly how your decisions will impact the business with the impact simulator.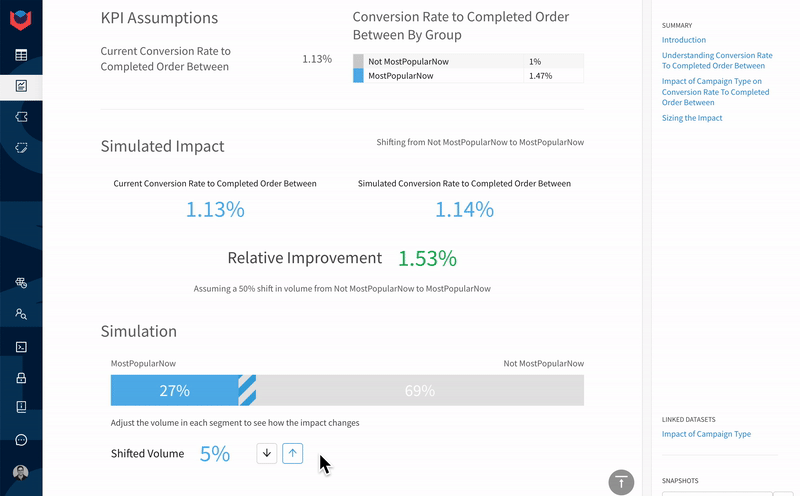 Listen to changes in the activities. Get notified when the relationship between activities change.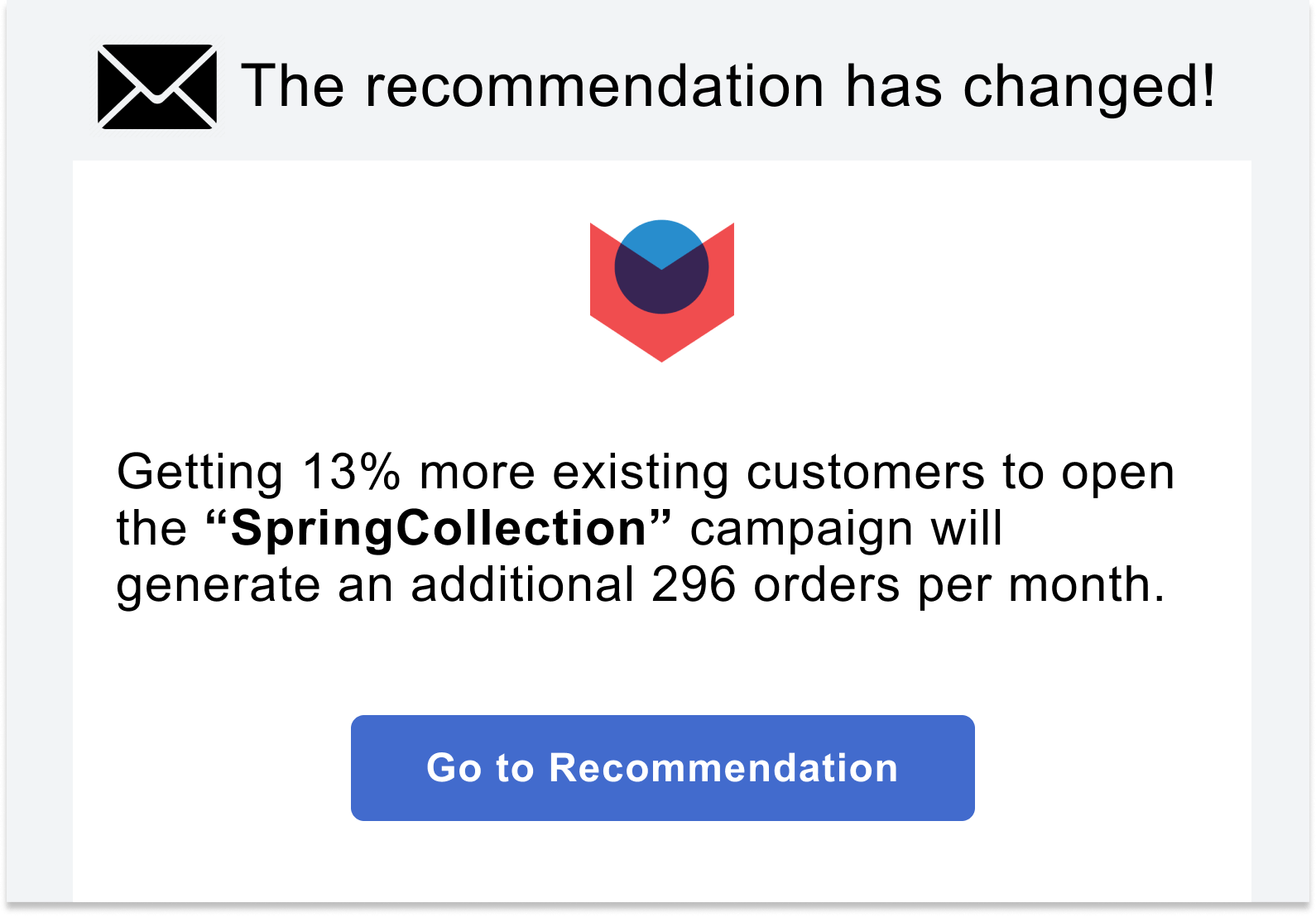 "It was extremely helpful to get concrete visibility into the lifetime value of our customers with the help of Narrator's Customer LTV Narrative. Everyone on my team was easily able to understand their methodology and they helped establish a much-needed baseline that has informed key business decisions moving forward."

Bren Harper
 - Director of Sales and Marketing
LUS Brands
Expect more from your self-service tools
We're serious about going from question to data-driven decision in minutes. We'll show you with your data!