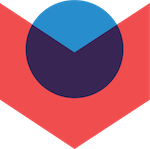 An Advanced Data Platform for eCommerce
eCommerce companies need comprehensive and actionable data to drive essential decisions. Narrator's data platform is designed for optimal eCommerce analytics.
Get Started
Powerful eCommerce product analytics
Narrator provides powerful and actionable product analytics to help you optimize your online shop and drive sales to their maximum potential. You can track product performance, see what items are selling best for different segments, learn which products are most important to your customers, and much more.
What if you could access the insights of a data scientist with a single button? That's what our self-service Analyze Button does. This tool is built right into our data platform, allowing you to easily query every data point in your warehouse. Just choose your goal and your KPIs. You can then analyze to get a clear answer and recommendations on what you can do. Each analysis looks at trends, features, statistical significance, and consistency. With your analysis in hand, you can make confident, data-driven decisions without having to rely on the data team for answers.
Go beyond dashboards to improve your eCommerce analytics
Data dashboards can give you part of the picture, with a general overview of data and trends for your eCommerce shop. But to truly improve, you have to go beyond the dashboard. With Narrator, you can quickly make dashboards, but you also have the ability to take a much deeper dive, query for complex analytics answers, generate actionable narrative recommendations, and learn more about eCommerce performance than you've ever thought possible.
Leverage big data to increase online sales
Narrator allows you to make the most of your data. You'll be able to examine every facet of eCommerce performance across every data source. Identify trends, find stop points in the sales funnel, and drive conversions to increase sales performance. By truly leveraging big data, you'll better optimize the sales process and customer experience. This allows you to drive maximal performance on north star KPIs.
""We use Narrator both in place of dbt and as our ad-hoc exploratory tool." –PolicyGenius"
Expect more from your self-service tools
We're serious about going from question to data-driven decision in minutes. We'll show you with your data!